What is peppermint?
Peppermint is a very popular plant that is actually a combination of the spearmint and watermint plants. It is used as a flavoring in many candies, foods and beverages. It is also used medicinally to treat a variety of ailments.
Where can I find peppermint?
Although peppermint is native to Asia and Europe, it is now grown all over the world. It can also be found in the wild with its parent plants. Peppermint should be planted carefully in your own garden. It doesn't thrive in dry conditions and it has a tendency to spread quickly.
What are the medicinal uses for peppermint?
Research has proven that peppermint helps treat headaches, irritable bowel syndrome, menstrual cramps, nausea, skin conditions, headaches, cold, and flu. It also aids in proper digestion, acts as a breath freshener, is used as a sleep aid and can even increase your energy. Best of all, it's easy to add to your diet because it's so flavorful and readily available.
How do you consume peppermint?
In it's raw form, peppermint leaves can be ground or cooked to add flavoring to foods and beverages. This is the most common form of consumption. There are many kinds of peppermint candies and it is often used to flavor tea. See recipe below. Peppermint can also be infused into essential oils to create tinctures and topical creams. Peppermint essential oils should not be ingested orally.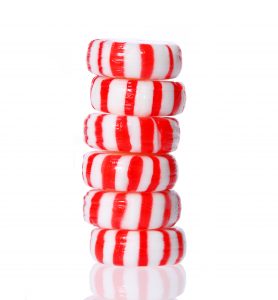 Peppermint Tea Recipe
Ingredients:
1 handful of fresh peppermint leaves
2 cups hot water
Honey or sugar to sweeten
Directions:
1.  Using a mortar and pestle (or a spoon if you don't have one) gently grind the peppermint leaves. This will release the oils that give peppermint it's signature aroma and cool taste.
2. Bring the water to a boil and then let it cool for 2 minutes. Pour the hot water into a tea cup and add the tea leaves.
3. Steep the tea for 5 to 10 minutes. Fresh peppermint leaves require a longer steeping time than dried leaves. The longer you steep, the ore flavorful your tea will be.
As an added bonus, or if you're short on time or fresh leaves, you can also add peppermint extract to nearly any kind of tea for a refreshing, minty taste.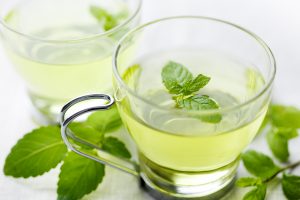 CONDITIONS OF USE AND IMPORTANT INFORMATION: This information is meant to supplement, not replace advice from your doctor or healthcare provider and is not meant to cover all possible uses, precautions, interactions or adverse effects. This information may not fit your specific health circumstances. Never delay or disregard seeking professional medical advice from your doctor or another qualified healthcare provider because of something you have read on Moms Med Pedia. You should always speak with your doctor or health care professional before you start, stop, or change any prescribed part of your health care plan or treatment and to determine what course of therapy is right for you. Moms Med Pedia may not be held accountable for your actions if you try anything you've read here without consulting a physician first.