Brush Hero Master Set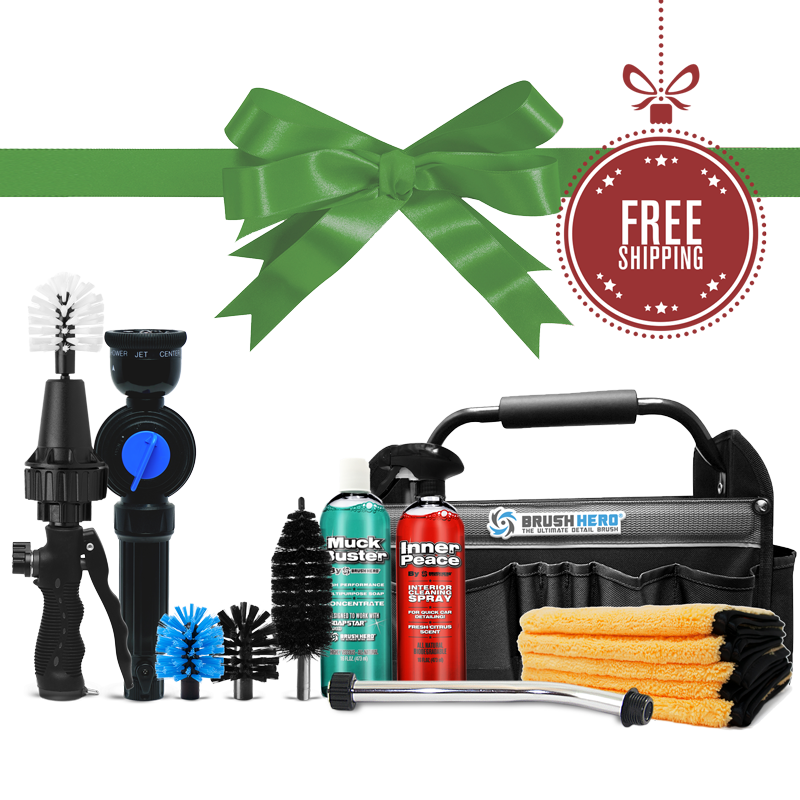 Know someone that loves to detail their vehicles, boats or even their bikes? This is the kit for them! It's the ultimate detailing brush and kit that comes with its own carrying case as well! It's never been easier to keep everything together all in one place to make certain that all that dirt and grime is far away from your car!
Purchase directly HERE.

Stand Up Paddle Board by Body Glove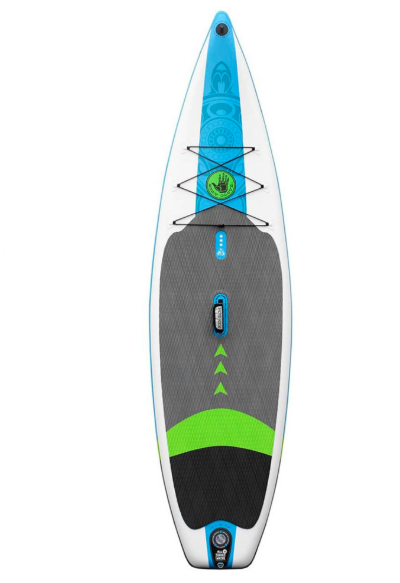 Give the gift of bodybuilding, strength, and ability on the water with this super fun gift! If you've always wanted to try yourself, or know someone who would love to try out a paddle board, look no further than this beauty! Made with durable material and can inflate in just 5 minutes! This gift will have you out on the water in no time flat!
Purchase directly HERE.

What the Film Board Game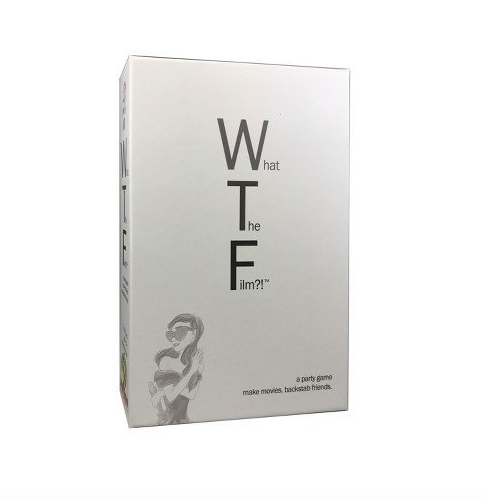 Calling all you Hollywood starlets and actors! If you've been on the hunt for a board game that seeks fame and riches, this may be just the one that you've been waiting for. But beware…showbiz isn't always all about the glamour. There are those in the film world that will backstab you to get on top for themselves!
Purchase directly from Amazon HERE.

Wild Pixy Magical Fair Set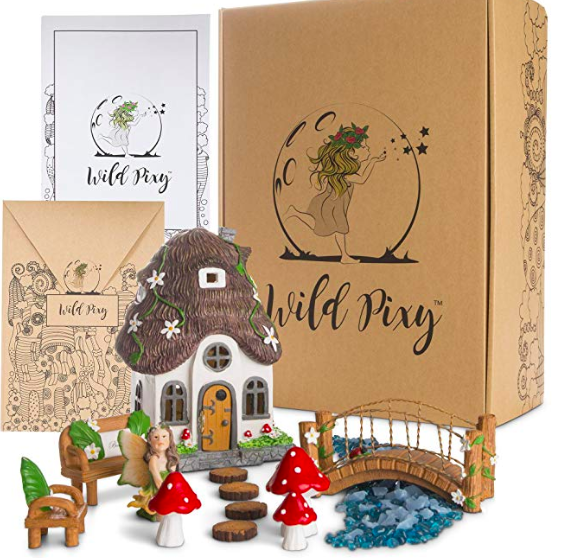 Everyone could use a little fairy dust magic, right? With this adorable Wild Pixy set, you can decorate your outdoor garden to be the perfect place for fairies to rest and make a home! With 13 different pieces included, rearranging and placing in your plants and gardens will be so much fun!
Order directly for Amazon HERE.

Granite Gold Stone Care Products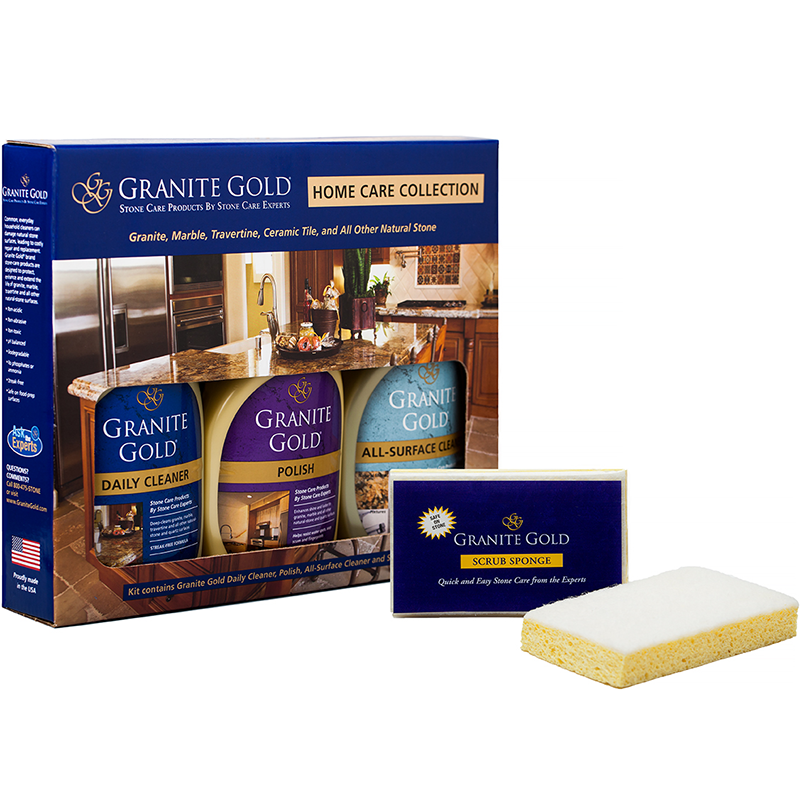 Anyone with stone countertops and other surfaces in their home knows just how hard it is to keep them clean and looking their best. Granite Gold stone care products give you the tools you need to clean stone surfaces and keep them polished and looking like new. Their products are non-toxic, safe for food surfaces, and contain no phosphates, ammonia, or acidic chemicals. Make cleaning easier this holiday season and all throughout the year with Granite Gold under the tree!
Available at Granite Gold

Teach my Yoga Mat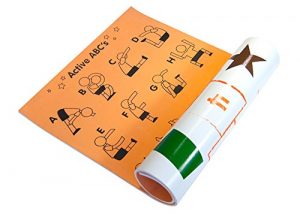 Learning yoga can start at a very young age, and what better way to teach your child yoga than with this fun interactive yoga mat! They'll love the ease, and will learn a bunch of great moves as well! Plus, it's handy to take with you anywhere you go. And if you happen to forget some of the yoga moves, you can also use this mat as a nice reminder as well! This Teach my Yoga Mat will be a sure winner this holiday season!
Available on Amazon 

Beard Head Hats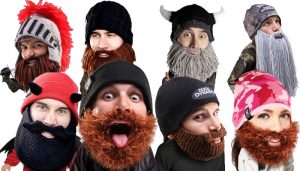 How many times have you ever wanted to give your little one a new look, just to see? With this adorable and hilarious hats, you'll be able to see years into the future to see your child with a beard and/or a mustache. While that may be far off, the laughs that will ensue are definitely in the present! Keep your little ones face and head warm this year with these hilarious hats.
Available on Beard Head

Zoo Snoods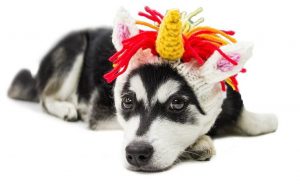 Same concept at Beard Head hats, but for your pets instead! You can literally make your dog look like another animal with ease. Always wanted a rabbit? Boom, your pup now has big bunny ears in a matter of moments. They are adorable and your pets will look extremely cute in them as well! Plus, they'll keep their heads and ears warm this winter, too!
Available on Zoo Snoods 

Kyocera Advanced Ceramics 3 piece knife set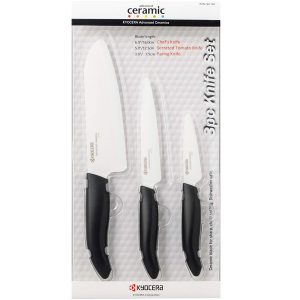 Enjoy an ultra lightweight slice with these ceramic knives. That's right I said lightweight thanks to these being lightweight I find myself less fatigued during long repetitive cutting chores while preparing the family dinner. An extra benefit to these knives being ceramic they are rust proof so you won't have to worry about browning your food or leaving behind any metal ions in the food."From our most popular line, the Kyocera Revolution Series set includes a 6-inch Chef's, 5-inch Serrated and a 3-inch Paring Knife– essential tools for any home cook preparing fresh meals. The 6-inch Chef's Knife is an all-purpose knife for everyday cutting tasks. The 5-inch Serrated Tomato Knife effortlessly glides through soft waxy skins found on tomatoes and other fruits and vegetables. The 3-inch Paring Knife is ideal for detailed tasks like trimming, peeling, mincing and creating garnishes. Ergonomically designed and well-balanced knives for precise control, the ceramic blades are made from Kyocera's proprietary zirconia material produced in Japan and stay razor sharp at least 10 times longer than traditional knives, making them ideal for everyday use. The perfect choice for slicing fruits, vegetables and boneless meats, not to be used on hard or frozen foods. Kyocera advanced ceramic cutlery and kitchen tools are fully warranted to be free of defects in material and craftsmanship."
Available at Amazon

Plexusco 3 wheel pack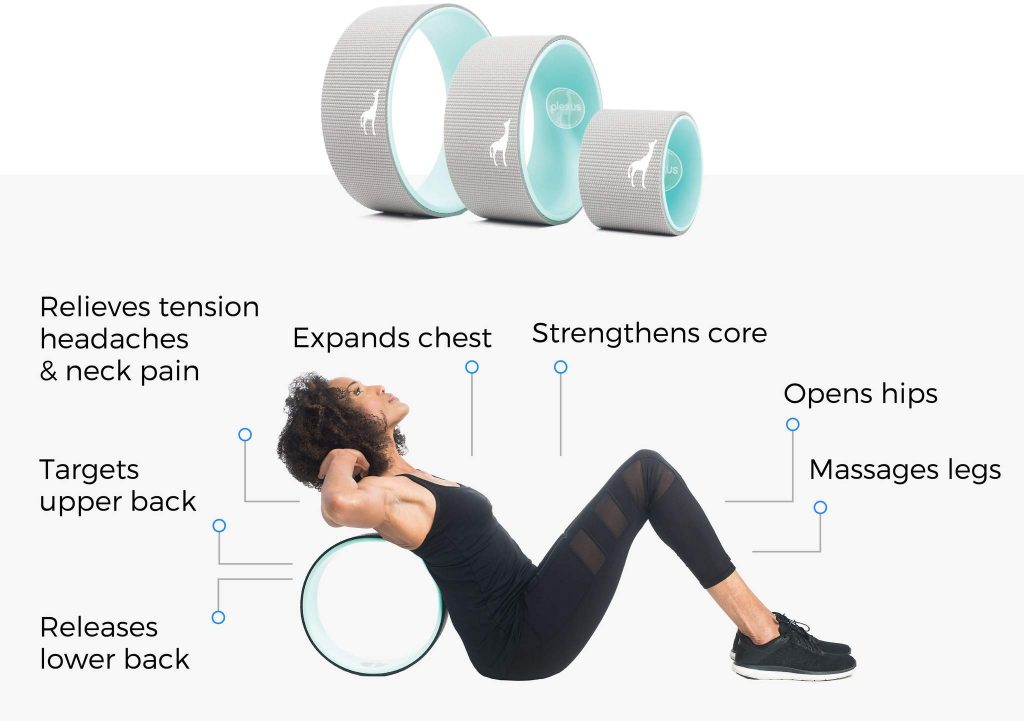 Do you suffer from Degenerative Or Herniated Disc? The Plexus Wheel has a solution to ease that pain! Available in three different sizes, that target three different pressure areas. "The Plexus Wheel is specifically designed to target both the thoracic and lumbar regions. The Plexus Wheel is designed to follow and fit the natural curves of your spine and correct what you have mistakenly been doing all day. The curvature of the wheel is able to follow the natural curvature of your back and resurrect the healthy S-curve shape. The width and diameter of the wheel are specifically made to fit in between your shoulder blades and allow a deep-enough stretch to create the curve as you roll-out. A stronger curve means a stronger and more mobile upper back."
Buy now at Chirp relieve tension today

IDEAFIT Lightweight Hoodie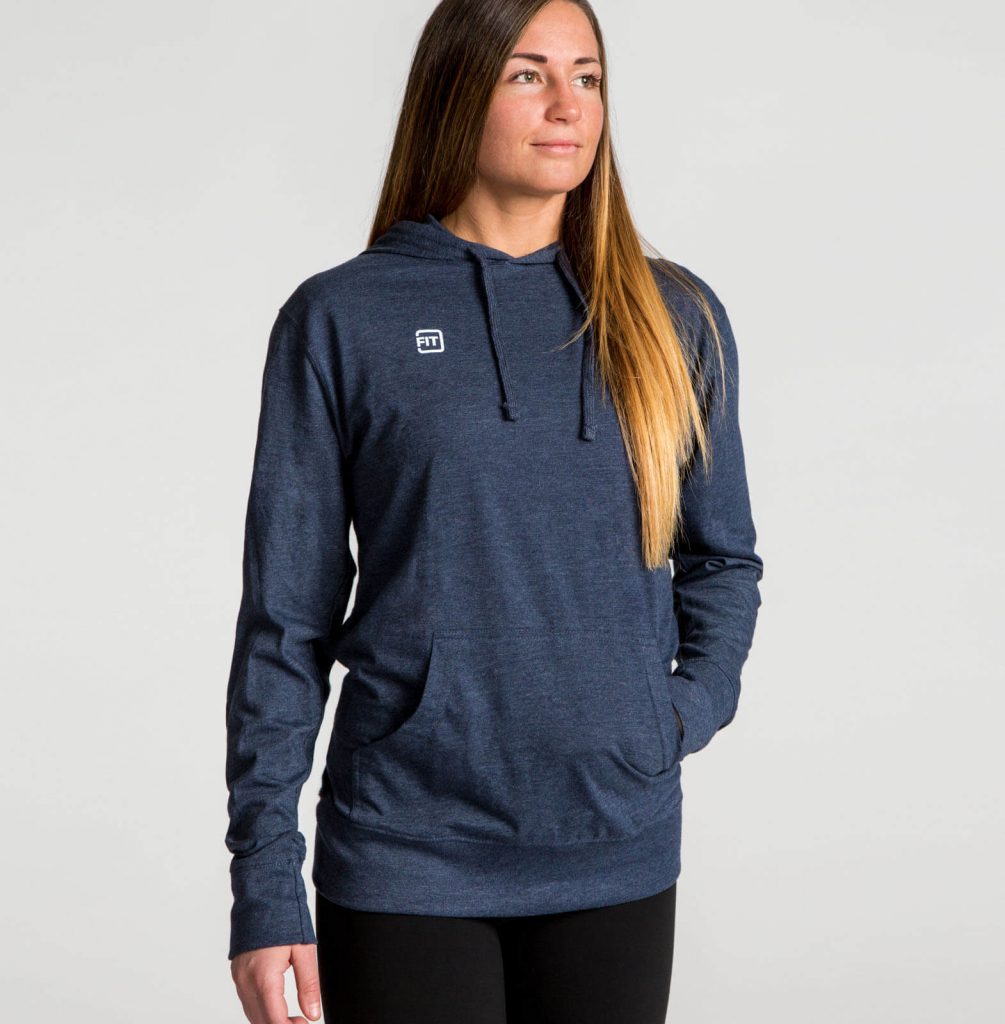 I tend to wear hoodies all year around. Something about a hoodie gives me comfort I guess. The IDEALFIT line of clothing has surpassed all others! From a hoodie expert, lets just say this is my favorite of all! The IDEALFIT lightweight hoodie comes in blue or black. Designed for keeping the elements at bay while providing comfort. "The lightweight design features a modern, athletic fit for a full range of motion. Love the ribbed trim at the cuffs and hem, for a fit that really fits. No need to shrink, pre-shrunk knit jersey features all of the softness of your favorite tee. Double stitched seams and front kangaroo pockets to keep things secure." Another awesome hoodie by IDEALFIT is the IDEALFIT Athlete hoodie. Both are so comfortable to wear at the gym or on the go.  IdealFit Lightweight Hoodie's are designed for keeping the elements at bay while keeping you comfortable. Because every IdealFit Woman is an IdealFit Athlete, this lightweight design features a modern, athletic fit for a full range of motion.
Get yours today at IDEALFIT

Mother Erth Artisan's Choice Multicolor Handbag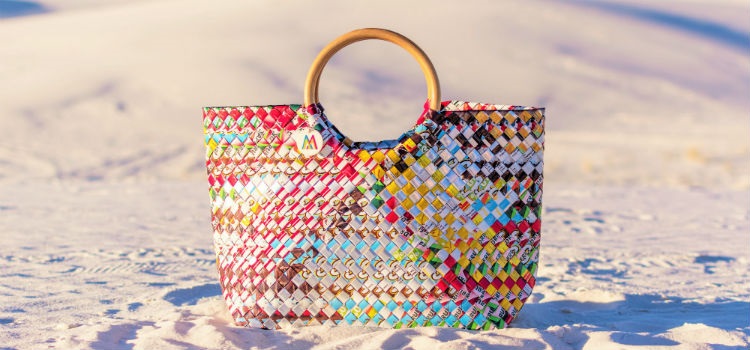 How can you stay true to your eco-friendly beliefs and rep a stylish fashion brand at the same time? Mother Erth has you covered with their unique line of handbags which express your passion for restoring the environment and empowering women.
Artisan mothers who carefully weave these by hand have found a way to create a stunning bag that also helps stop pollution in its track. These colorful handbags are each one of a kind and their versatility matches any outfit.
They are made from upcycled plastics which means you not only create a positive change for the environment but also help provide artisan mothers with a sustainable livelihood.
Make a statement this holiday season with handbags from Mother Erth. You can purchase them on Amazon here or learn more about them on their website.

Brush Hero Master Set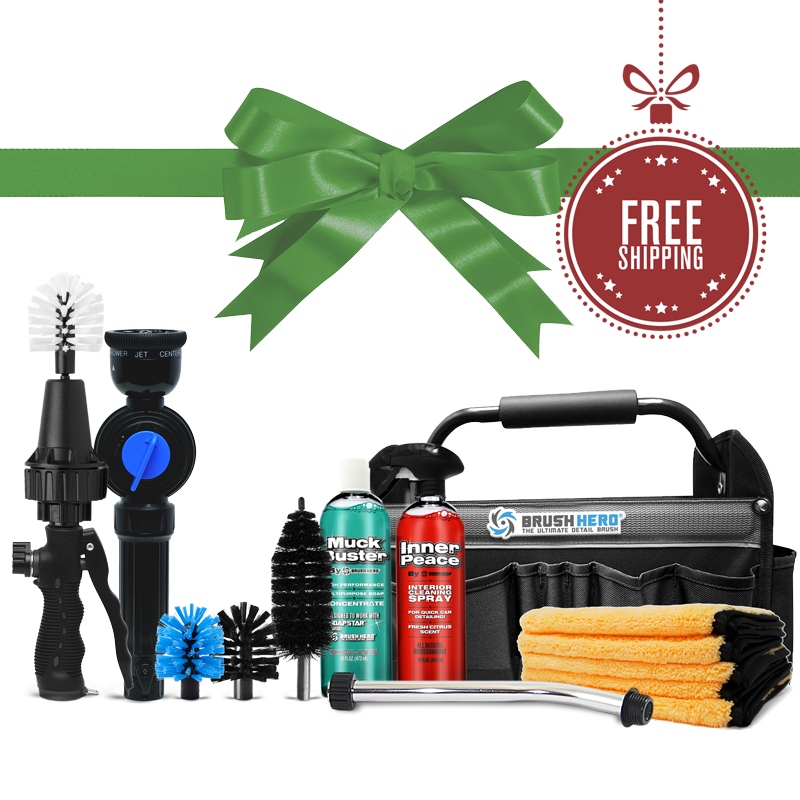 Anything that makes cleaning a little easier is always a welcome gift and the Brush Hero Ultimate Detail Brush is no exception. Whether you're cleaning the car, boat, or just taking care of other outdoor maintenance, this set will help you get the job done right. From the Muck Buster soap and heavy duty brushes to the softer replacement heads and microfiber cloths for wiping everything down, you'll have exactly what you need to manage the mess. This great set includes multiple brushes, extension pole, Brush Hero Nozzle, Soap Star Sprayer, plus Muck Buster concentrated soap and Inner Peace interior cleaning spray. Store all of this plus microfiber cloths in the handy utility bag. Sure to be a huge hit for the holidays that keeps on giving throughout the year!

Luci Inflatable Light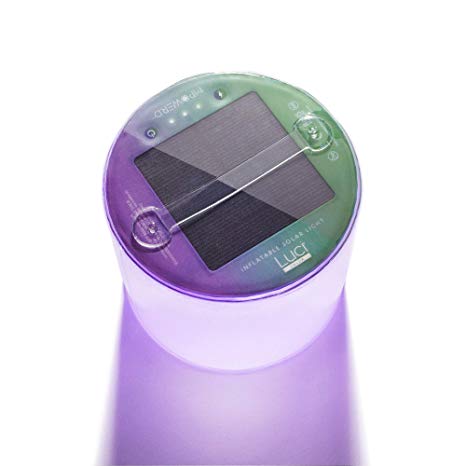 Choose your mood between 8 brilliant hues or just cycle through the colors. With its lightweight design, you can take it anywhere pool, shower, concerts, and last up to 24 hours on a full charge.
"Why settle for one color when you can have eight? Choose the mood by setting a color, or cycle through them all in sequence. Like all Luci lights, it's waterproof, lightweight and completely solar. So go ahead, throw it in the pool, bring it to that concert, and turn your kid's bathtime into playtime. Just the right accessory to deck out your dorm room, or string some together and take your party to the next level. Home decor never looked so colorful."
Available at Mpowerd

Rise Brewing Company Nitro Cold Brew Coffee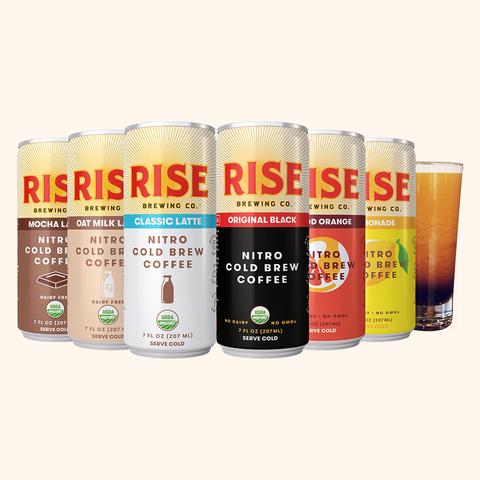 If you have a coffee lover on your list this holiday season, Rise Brewing Company's Nitro Cold Brew Coffee will be a welcome treat. These unique cold brew coffees are infused with nitrogen and made with organic coffee. These coffees have 1.5 times the caffeine of standard coffee and an amazing, rich flavor. The beans are naturally sweet and they use no harsh chemicals or additives. Choose from Original Black, Oat Milk Latte, Mocha Latte, Original Latte, Blood Orange, and Lemonade or pick up a variety pack and let them decide which is their favorite. It's a gift worth waking up for on Christmas morning!
Available at Rise Brewing Co.

EdenPURE® OxiLeaf™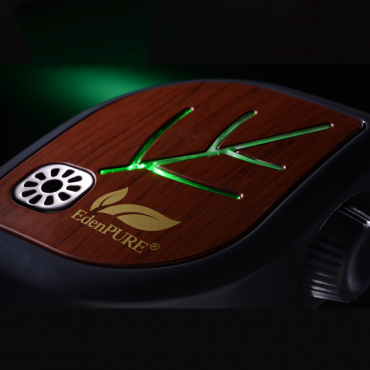 Looking for a way to clear the air this holiday season? Unlike most air purifiers that draw in air, the EdenPURE® OxiLeaf™ handles cleaning the air in your home in a different way. This small but mighty air purifier emits ozone molecules that will head out and attack allergens, smoke, organic and inorganic pollutants, all throughout your home. Say goodbye to nasty, lingering odors. Find relief from allergies and sinus issues that are exacerbated by air pollution. Breathe easier this holiday season with the EdenPURE® OxiLeaf™.
Our readers recieve 10% off their purchase at EdenPURE with the code momblog.

PeachSkinSheets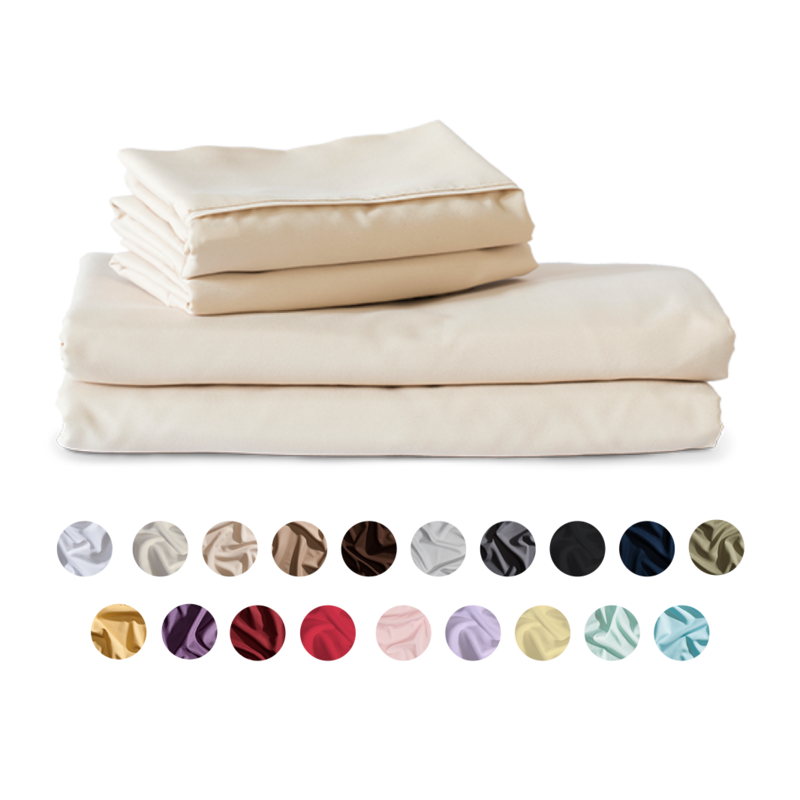 PeachSkinSheets are the answer to the prayers of many who are hot sleepers and others who are just looking for a comfortable night's sleep. Smart fabric helps to keep hot sleepers cool and those who tend to be cold, warm and comfortable. The fabric is designed to wick away moisture when you sweat, similar to athletic wear. But you don't have to sacrifice the feel of high thread count sheets to get such wonderful features! PeachSkinSheets have the softness and feel of 1500 thread count sheets, making it simply luxurious to crawl into bed each night.
Available at PeachSkinSheets

Oliver Benson Diaper Bag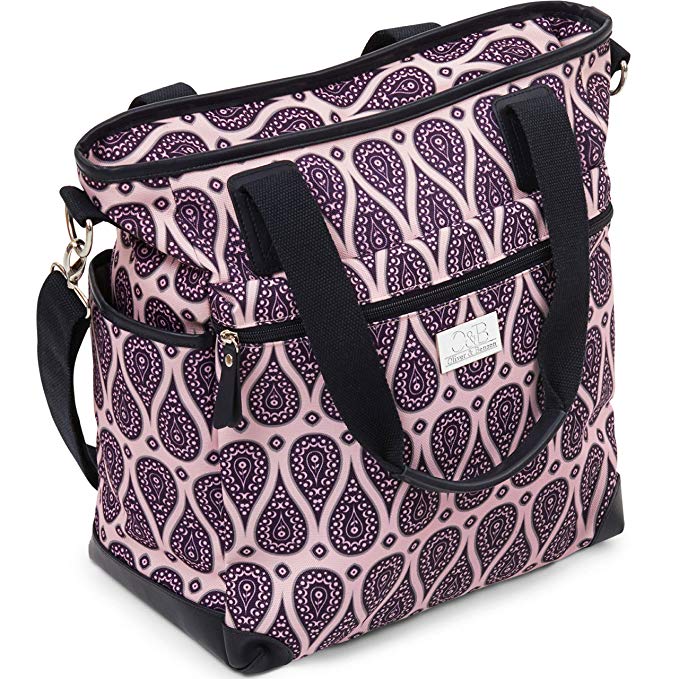 Traditional diaper bags are so boring. What if your diaper bag didn't have to look like a diaper bag? The Oliver Benson diaper bag looks more like a regular bag than a diaper bag. It's lightweight, made from non-toxic fabrics and is spacious enough for all your baby essentials. It can even double as a purse when you  need it to. Any new mother would love this stylish, well-made diaper bag!
Available on Amazon

Armitron Watches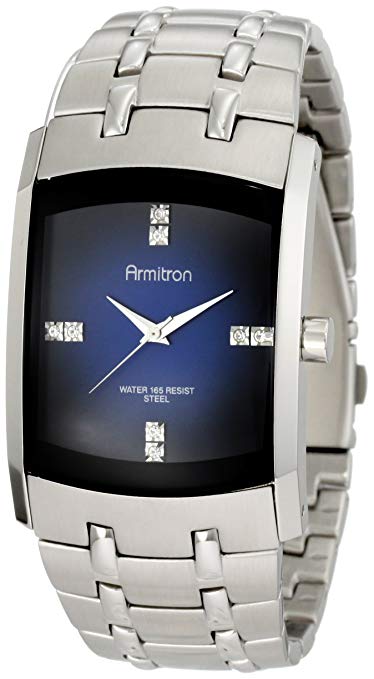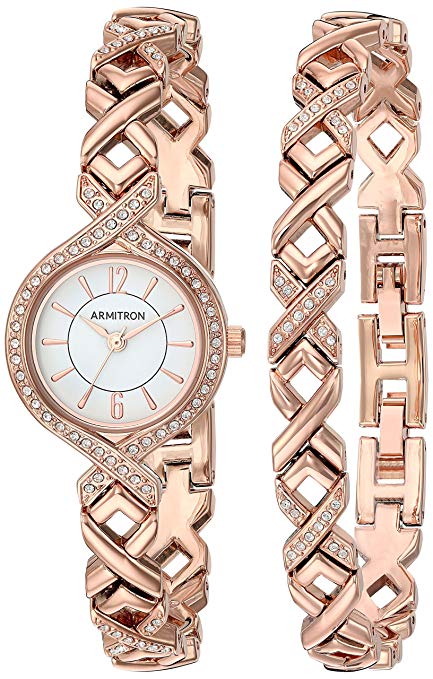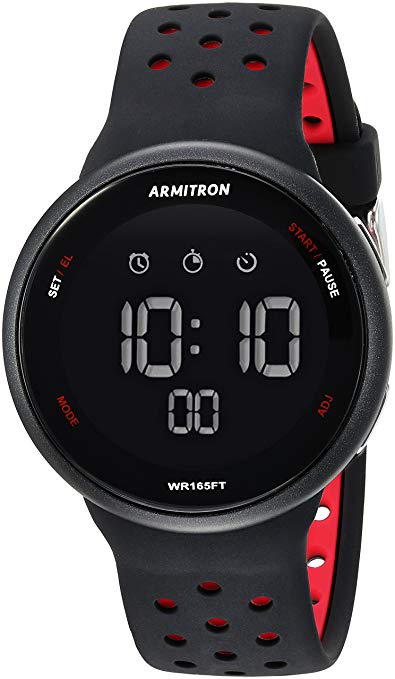 Clocks may be everywhere, but nothing can replace the timeless look of a watch. Not to mention, you can't always rely on your phone. Whatever your style, Armitron has a watch for you. They offer a huge variety of men's and women's watches in a vast array of styles — analog and digital, sport and classic, metal and leather. They even have solar powered watches! Armitron watches match quality with affordability, making them the perfect stocking stuffers and gifts this holiday season.
Available on Armitron

Sensory Goods Weighted Blanket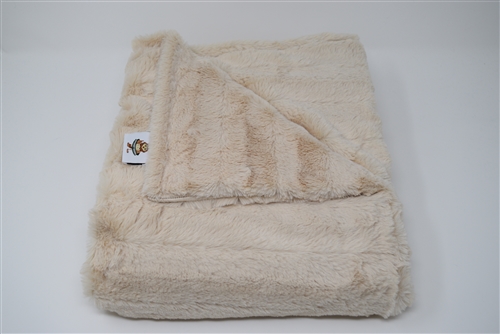 Autistic and special needs children often need extra love and attention. It is often very difficult to calm a special needs child and parents can sometimes get frustrated. Enter Sensory Goods. Sensory Goods has a wide variety of sensory products to help soothe sensitive children, but nothing quite compares to their weighted blankets.These blankets are hand made, ensuring maximum quality. They're filled with glass beads, evenly distributed throughout the blanket. They're machine washable and available in many colors and patterns. Give the gift of peace to somebody this holiday season with a weighted blanket from Sensory Goods.
Available on Sensory Goods

Rawhyde Leather Goods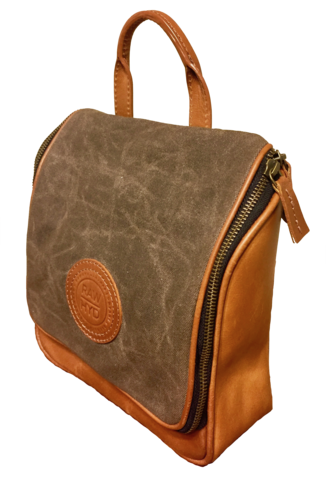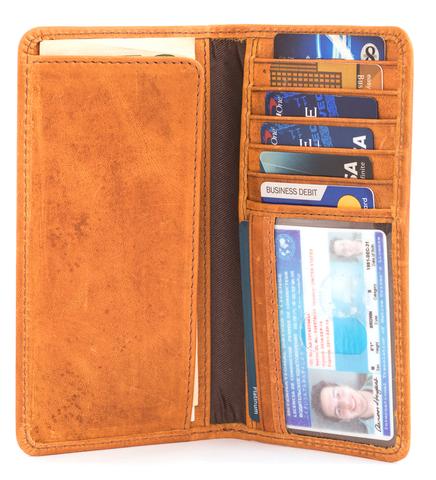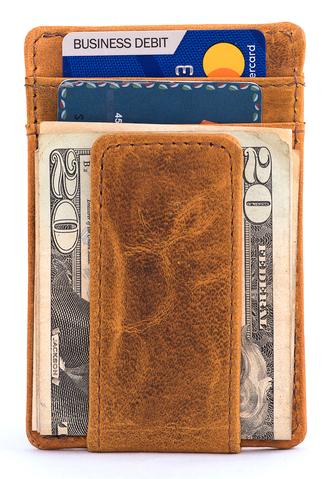 My husband and I absolutely love the smell of real leather! Who doesn't? It's earthy scent is synonymous with good quality. At Rawhyde Leather, they offer a variety of premium leather wallets and bags. Their bifold wallet has plenty of room for everything you'll need on your travels and in day-to-day life. Their minimalist wallet holds only the essentials and includes a money clip. If it's a travel bag you're looking for, look no further than the two-tone, full grain leather toiletry bag. It's the perfect size for all your travel needs. And it's durable, so you know it will last. I've already checked this one off my husband's wish list!
Available on Rawhyde Leather

RefuSHE Scarves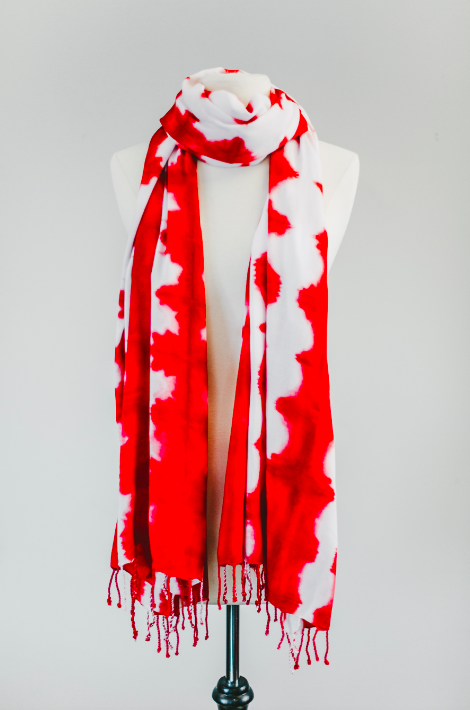 How would you like to look fashionable and make a difference? Now you can do both with this gorgeous collection of hand made, hand-dyed scarves from RefuSHE. Available in crimson, indigo, dusty rose, hibiscus, stormy grey ,and more, these scarves are beautiful and practical. The best part is that 100% of all proceeds go towards helping African refugee women receive shelter, education and medical care. So this Christmas, give back and keep warm with a scarf from RefuSHE.
Available on RefuSHE