Teach my Yoga Mat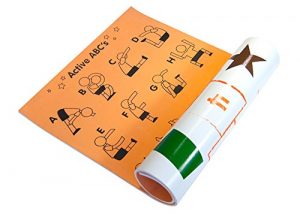 Learning yoga can start at a very young age, and what better way to teach your child yoga than with this fun interactive yoga mat! They'll love the ease, and will learn a bunch of great moves as well! Plus, it's handy to take with you anywhere you go. And if you happen to forget some of the yoga moves, you can also use this mat as a nice reminder as well! This Teach my Yoga Mat will be a sure winner this holiday season!
Available on Amazon 

Beard Head Hats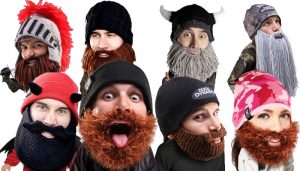 How many times have you ever wanted to give your little one a new look, just to see? With this adorable and hilarious hats, you'll be able to see years into the future to see your child with a beard and/or a mustache. While that may be far off, the laughs that will ensue are definitely in the present! Keep your little ones face and head warm this year with these hilarious hats.
Available on Beard Head

Zoo Snoods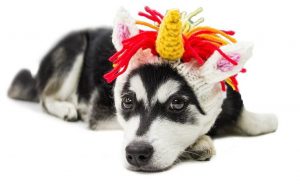 Same concept at Beard Head hats, but for your pets instead! You can literally make your dog look like another animal with ease. Always wanted a rabbit? Boom, your pup now has big bunny ears in a matter of moments. They are adorable and your pets will look extremely cute in them as well! Plus, they'll keep their heads and ears warm this winter, too!
Available on Zoo Snoods 

Kyocera Advanced Ceramics 3 piece knife set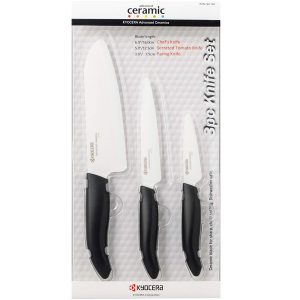 Enjoy an ultra lightweight slice with these ceramic knives. That's right I said lightweight thanks to these being lightweight I find myself less fatigued during long repetitive cutting chores while preparing the family dinner. An extra benefit to these knives being ceramic they are rust proof so you won't have to worry about browning your food or leaving behind any metal ions in the food."From our most popular line, the Kyocera Revolution Series set includes a 6-inch Chef's, 5-inch Serrated and a 3-inch Paring Knife– essential tools for any home cook preparing fresh meals. The 6-inch Chef's Knife is an all-purpose knife for everyday cutting tasks. The 5-inch Serrated Tomato Knife effortlessly glides through soft waxy skins found on tomatoes and other fruits and vegetables. The 3-inch Paring Knife is ideal for detailed tasks like trimming, peeling, mincing and creating garnishes. Ergonomically designed and well-balanced knives for precise control, the ceramic blades are made from Kyocera's proprietary zirconia material produced in Japan and stay razor sharp at least 10 times longer than traditional knives, making them ideal for everyday use. The perfect choice for slicing fruits, vegetables and boneless meats, not to be used on hard or frozen foods. Kyocera advanced ceramic cutlery and kitchen tools are fully warranted to be free of defects in material and craftsmanship."
Available at Amazon

Plexusco 3 wheel pack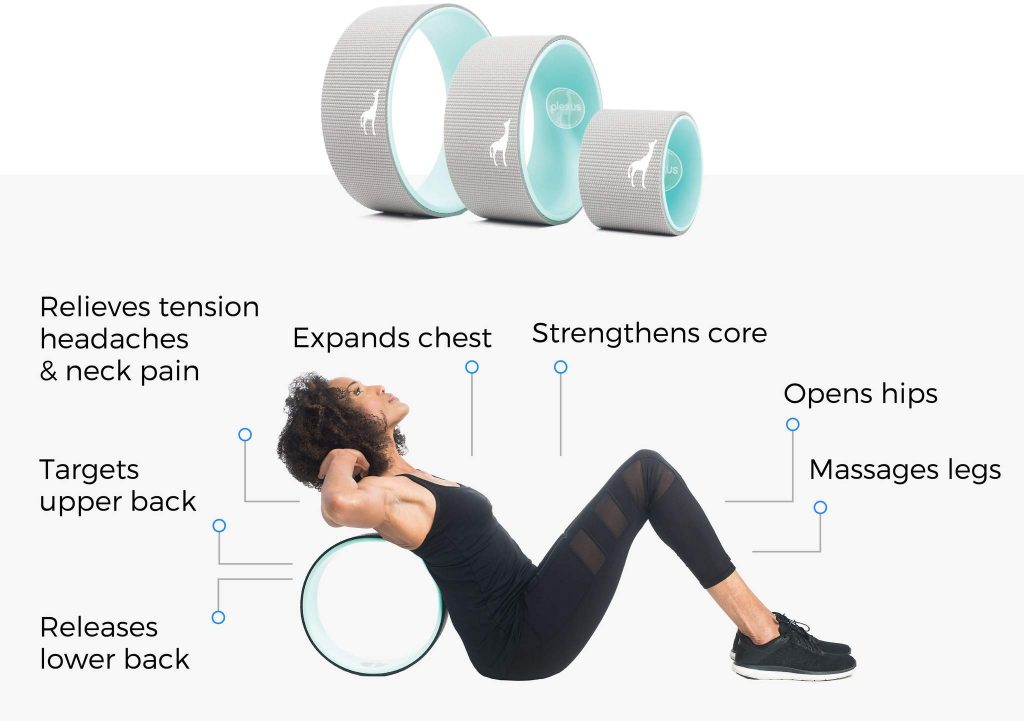 Do you suffer from Degenerative Or Herniated Disc? The Plexus Wheel has a solution to ease that pain! Available in three different sizes, that target three different pressure areas. "The Plexus Wheel is specifically designed to target both the thoracic and lumbar regions. The Plexus Wheel is designed to follow and fit the natural curves of your spine and correct what you have mistakenly been doing all day. The curvature of the wheel is able to follow the natural curvature of your back and resurrect the healthy S-curve shape. The width and diameter of the wheel are specifically made to fit in between your shoulder blades and allow a deep-enough stretch to create the curve as you roll-out. A stronger curve means a stronger and more mobile upper back."
Buy now at Chirp relieve tension today

IDEAFIT Lightweight Hoodie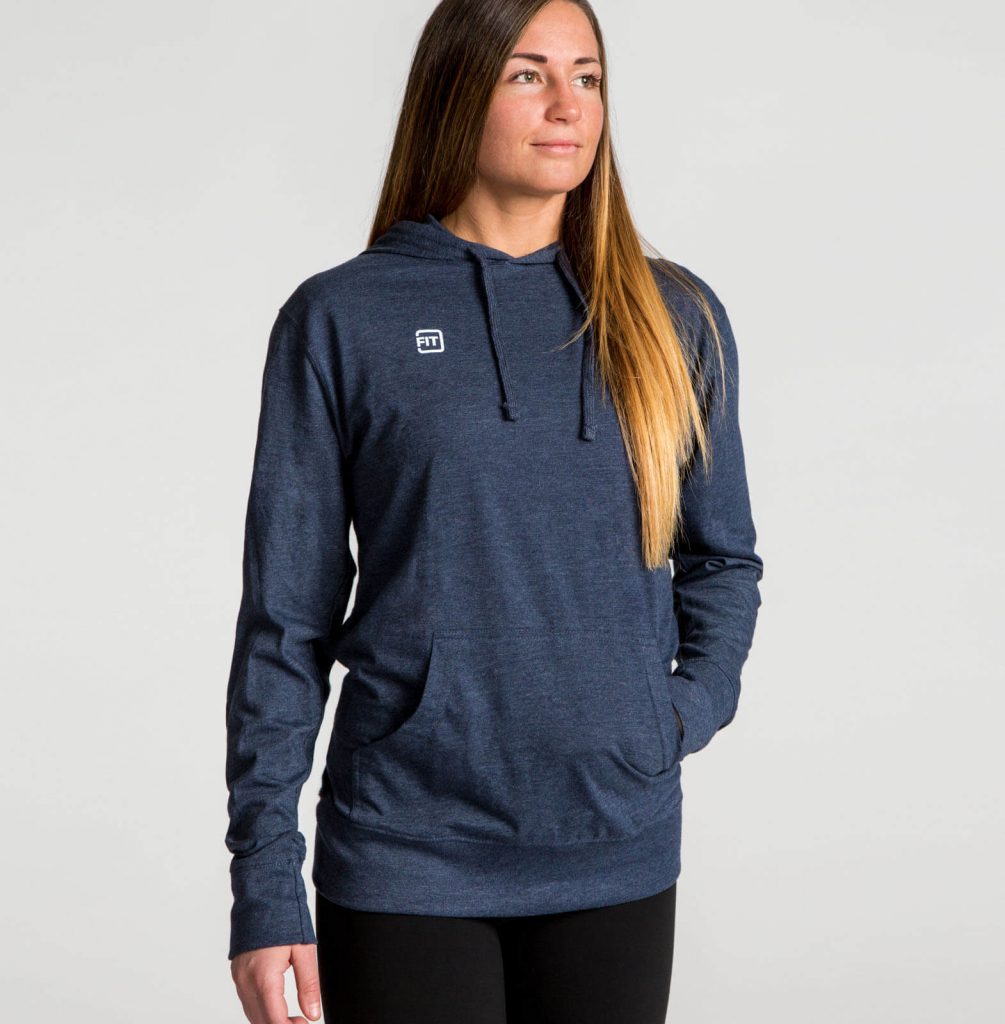 I tend to wear hoodies all year around. Something about a hoodie gives me comfort I guess. The IDEALFIT line of clothing has surpassed all others! From a hoodie expert, lets just say this is my favorite of all! The IDEALFIT lightweight hoodie comes in blue or black. Designed for keeping the elements at bay while providing comfort. "The lightweight design features a modern, athletic fit for a full range of motion. Love the ribbed trim at the cuffs and hem, for a fit that really fits. No need to shrink, pre-shrunk knit jersey features all of the softness of your favorite tee. Double stitched seams and front kangaroo pockets to keep things secure." Another awesome hoodie by IDEALFIT is the IDEALFIT Athlete hoodie. Both are so comfortable to wear at the gym or on the go.  IdealFit Lightweight Hoodie's are designed for keeping the elements at bay while keeping you comfortable. Because every IdealFit Woman is an IdealFit Athlete, this lightweight design features a modern, athletic fit for a full range of motion.
Get yours today at IDEALFIT

Mother Erth Artisan's Choice Multicolor Handbag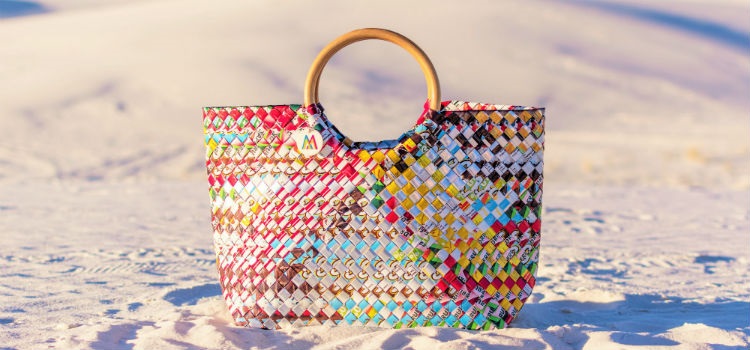 How can you stay true to your eco-friendly beliefs and rep a stylish fashion brand at the same time? Mother Erth has you covered with their unique line of handbags which express your passion for restoring the environment and empowering women.
Artisan mothers who carefully weave these by hand have found a way to create a stunning bag that also helps stop pollution in its track. These colorful handbags are each one of a kind and their versatility matches any outfit.
They are made from upcycled plastics which means you not only create a positive change for the environment but also help provide artisan mothers with a sustainable livelihood.
Make a statement this holiday season with handbags from Mother Erth. You can purchase them on Amazon here or learn more about them on their website.