Heal Yourself With Red Clover
What is red clover and how is it used?
Red clover is known by many names – beebread, clovone, cow clover, isoflavone, Meadow Clover, and may others. The flower tops are usually purple and only sometimes red in color. Red clover is used to make various medicines.
Where can I find red clover plants?
Red clover is grown all over the country, primarily as a forage grass. It is most prevalent in the grasslands and meadows of USDA zones 3-8, which includes most of the continental United States. It is also easy to grow red clover in your own garden since it can be grown in nearly all kinds of soil.
How do you consume red clover?
The brightly colored flowers of red clover are used in liquid extract form as a food flavoring. It can be turned into tinctures for oral consumption and ointments for topical application. It can also be made into tea. See recipe below.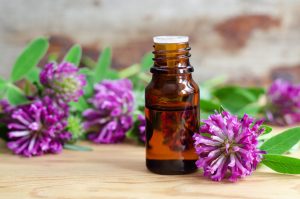 What are the medicinal uses for red clover?
Although most medical research on red clover is inconclusive, there is enough positive evidence that red clover is often used to treat a myriad of conditions including cancer, indigestion, blood clots, skin conditions such as eczema and psoriasis, high cholesterol, cough, asthma, menopausal symptoms, bronchitis, and STDs.
Red Clover Tea Recipe:
Ingredients:
1 cup red clover blossoms

2 tbsp mint

4

cups water

honey or sugar to sweeten
Directions:
Ensure that your red clover plants have not been sprayed with any chemicals or pesticides.
Bring the water to a boil then remove from heat. Add the clover blossoms and mint. Steep for 10-12 minutes.
Strain the mixture.
Add honey or sugar to sweeten, if desired.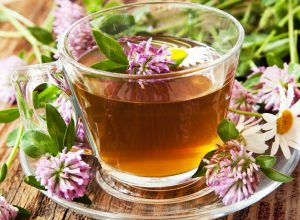 CONDITIONS OF USE AND IMPORTANT INFORMATION: This information is meant to supplement, not replace advice from your doctor or healthcare provider and is not meant to cover all possible uses, precautions, interactions or adverse effects. This information may not fit your specific health circumstances. Never delay or disregard seeking professional medical advice from your doctor or another qualified healthcare provider because of something you have read on Moms Med Pedia. You should always speak with your doctor or health care professional before you start, stop, or change any prescribed part of your health care plan or treatment and to determine what course of therapy is right for you. Moms Med Pedia may not be held accountable for your actions if you try anything you've read here without consulting a physician first.