Geomag's Magicube 1+ Is Magical For Your Child
Helping your children learn is very important. Geomag helps your child learn with STEM learning. There are so many options available and why not start early? Magicube 1+ is an amazing set of cubes that is perfect for your little one that is 1 ½ +.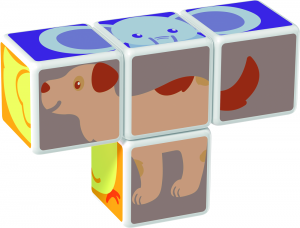 Help Their Minds Grow
Each side of the cubes is magnetic so your child can build in any direction they can think of. This helps their little minds grow in fun ways while having so much fun. No kid learns well while they are bored. With Magicube 1+ there are many additional options available than just fun colors. There is Transportation, Animals, and Fruit options available. They are all so adorable.
I find that learning while having fun is the best way to learn. I remember as a kid, and even my own kids, rarely learn unless it is engaging. The beauty of these cubes is they can let their imaginations run wild and they can build in any way with these cubes.
They have taken an old toy like playing with blocks and made it so much better. How can you go back to traditional blocks after playing with Magicubes 1+? You simply can not. This engages our children in so many new ways.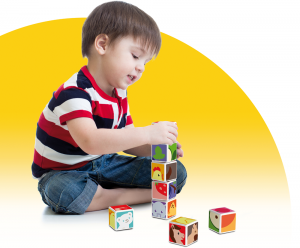 Watch Them Be Proud of Themselves
If your child can think it, they can build it. With fun options, they can build so many adorable and unique things. They will be surprisingly proud of themselves and truly want to show it all off to you. That is always something I loved the most about being a parent. Watching them grow and be excited about the things they created.
I have artistic children, they love anything they can create. With these Magicube 1+, they have so many options just at their fingertips. They want to create a 3D frog, they can! The possibilities are seriously endless with them.
As our children grow they will want to keep playing with them, but they will also be ready to learn more. Geomag has so many options for all ages and will grow with your children. Helping them learn at all levels in their developmental stages.