Keep the Magic Alive with Magicube People
Our children grow up so quickly and the best thing we can do is just enjoy our time with them. Geomag allows us that luxury with imaginative and creative play with their Magicube People. They have taken an old goodie from our childhood and made it magical. The cubes are magnetic on all of its sides. It makes it so that you can build in any direction and anyway easily. No more temper tantrums because that cube won't sit just right.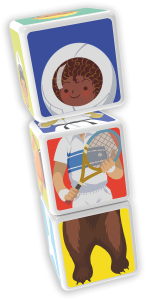 I love the artwork of the people on these cubes. They are so cute and detailed. It makes your kids engaged while enjoying these characters. Taking them and matching them up perfectly is one great way to go about using these cubes. Though my favorite is watching their face light up as amusement as they create something as silly as a dolphin firefighter with bear legs! Let the giggles ensue while playing with this magic gem from Geomag.
The magicubes can create hours of engagement from your children with no screen time. I know for me one of the struggles in our world today is screen time. There are TVs and tablets! Let us not forget phones. My daughter throws fits just wanting to get ahold of my phone to watch videos or play games. I love that she can engage in this way, but I prefer to have her enjoy real play more often than staring at a screen. This is one way to engage her mind and give her enjoyment.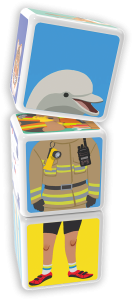 In a previous article, I have written about Geomag products. I find them all to be magical in their own right. They engage our children and cause their brains to work in fun ways. Some of their other products make them learn stuff. The beauty of that is they have no idea they are. That is something to invest in with your children. Fun toys that engage and help them learn. I homeschool my children so these kinds of products are always up my alley.